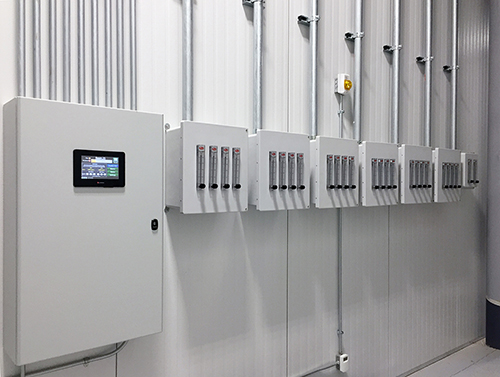 CO2 Enrichment Systems
Our custom-built CO2 delivery systems create efficiency and profitability that capitalize on the essential role of carbon dioxide in plant growth. Research has revealed that many crops, including cannabis, benefit from CO2 enrichment.
Our Proven Results:
Faster-growing and healthier plants
Plants prospering in higher temperatures
Fewer plant-compromising pests
Increased O2 production
Increased yields of 30-40%
Also, Universal Grow Controls manufactures all of our equipment using American-made, industrial
UL-listed components. For more details, call us at 720.630.8933 or read more at What We Do.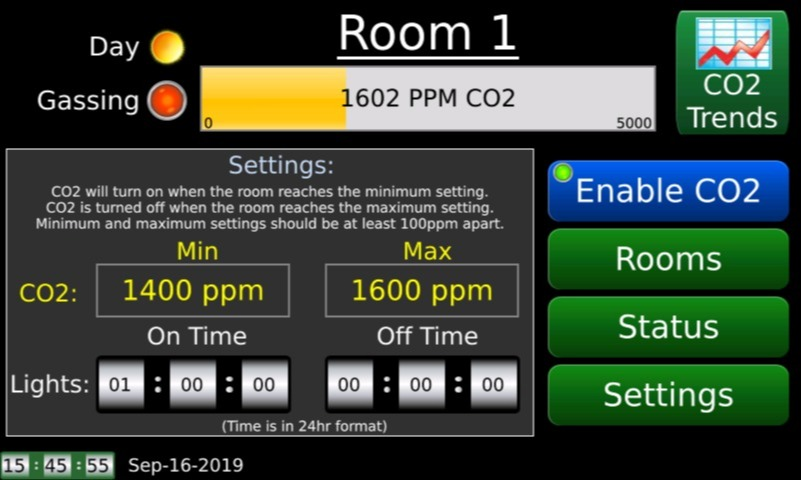 Safety and Alarm System
Our team of highly-skilled engineers have designed and customized the safest and most efficient CO2 enrichment automation systems in the industry. Universal Grow Controls safety systems ensure your business will meet and exceed safety compliance and regulations, including IFC and NFPA fire protection guidelines.
Features include:
Automated shut-down procedures
Alarm systems
Emergency shut-off valves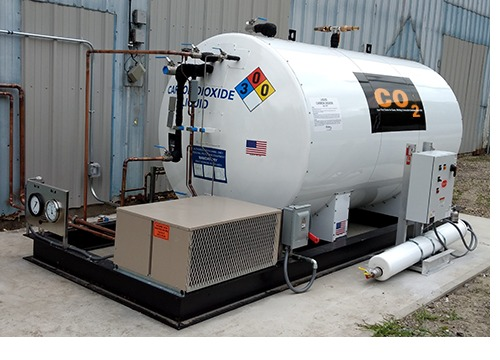 Tanking Systems
Universal Grow Controls one-of-a-kind CO2 enrichment system can be installed and operated with:
Manifolded dewards
Controllers
Bulk Tank Systems
Each system is customized with a built-in emergency shut-off valve, to not only be in compliance with the safety regulations within your state, but to safeguard your dedicated team and crops. Universal Controls guarantees optimum enrichment throughout your crop, while providing a safe and user-friendly experience.
With many of the top producers nationwide enjoying the benefits of our approved, proprietary systems, we are experienced and ready to consider your needs and unique solutions to create growth for your business.