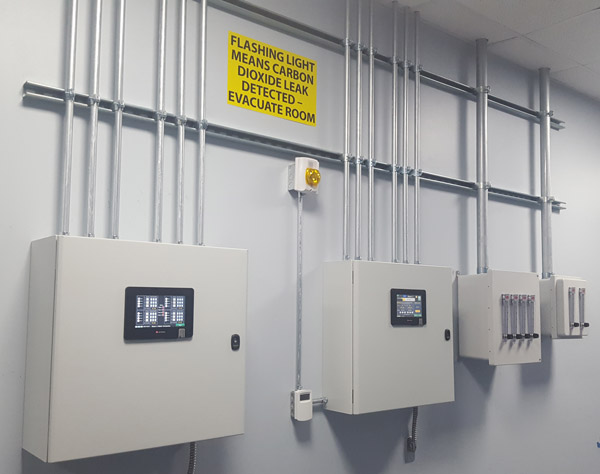 With our user friendly environmental control interface, users are able to dial in those massive yields, crop after crop.
Control Watering System
Fully automate the watering process including mobile control
Fill supply tanks to precise levels for nutrient batch mixing and fresh water supply
Soil sensing technology to ensure optimum growing conditions

Control Exhaust System
Cycle grow room air with fresh air on a schedule
Auto-cycle fans in response to over-temp or humidity condition.
Auto-cycle fans in response to CO2 alarms

Humidity, Dew Point, and Temp Sensing
Highly accurate temp and humidity sensors monitor the atmospheric conditions within the grow space
Target optimum transpiration zones for maximum growth potential
Control heating and cooling to each zone
Receive alerts when optimal atmospheric conditions are no longer being met within the grow space

Humidity and Temperature sensors.
Adjust brightness of capable lighting systems
Control on and off times with ease
Lighting Control
Adjust brightness of capable lighting systems
Control on and off times with ease