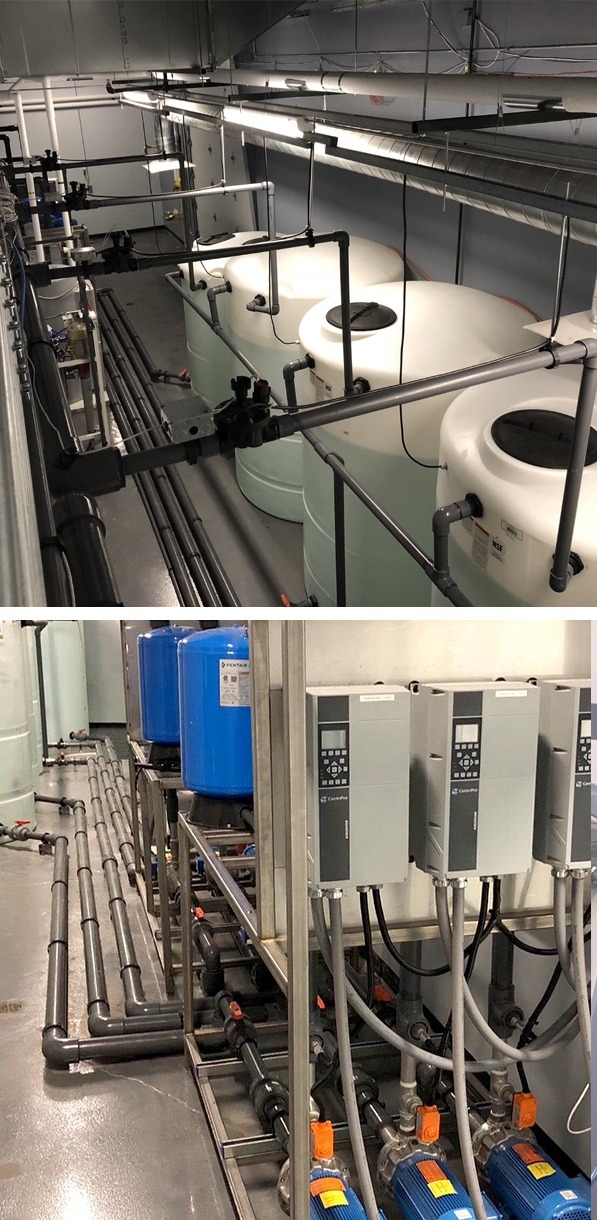 Irrigation and Nutrient Delivery
Nutrient Delivery with injection or batch mixing of fertilizers, soil amendments, and other water-soluble products into an irrigation system.

Universal Grow Controls offers customizable system designs to fit any indoor cultivation facility, greenhouse, or agronomic application. This level of flexibility allows cultivation operations to reduce chemical and labor costs while producing higher yields and healthier crops.

Three major components
Environmental
Water Delivery
Nutrient Injection
Environmental
Soil Moisture probes
Volumetric Water Content (VWC)
PH Sensing and control
Total Dissolved Solids (TDS)
Electrical Conductivity (EC)
Water Delivery
Water purification and filtration is a crucial process for cannabis plants' long-term health and growth. We provide an array of customizable packages:
Automated Drip Irrigation
City Water Supply Reverse Osmosis
Water Delivery Pump
PH Control
UV Charcoal Sterilization
Condensate Capture Reclamation
Chemical Injection Systems – for cleaning agents
Nutrient Injection
Automated Nutrient Delivery with feeding schedules has been proven to be a beneficial cultivation solution. We will design nutrient delivery depending upon your needs:
Batch mixing for organic substance injections
Injection Manifolds
Direct Chemical Injection
Nutrient Runoff Reverse Osmosis